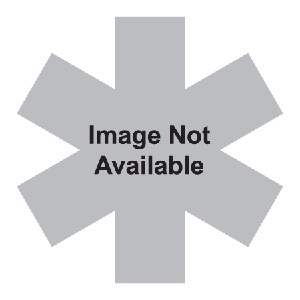 Product photos may vary from actual product models, sizes and/or colors
374-HYB573
Mask, CPAP, Hybrid NE, Universal, Disposable, Full Face, Medium
The Hybrid AV & NE interfaces are disposable dual airway leak free masks, designed for providing pressure support therapy of non-invasive ventilation. The design of the Hybrid promotes patient comfort by eliminating pressure points on the forehead and across the bridge of the nose. A built-in chin flap gently supports the chin ensuring optimal performance.
The Hybrid NE is suitable for ventilators equipped with an active safety valve. Each Hybrid package incorporates three sizes of pillows and a built-in mouth sizing Gauge, eliminating the hassle of opening multiple packages to get the right fit.
Features and Benefits
Proprietary design reduces pressure points on the face
Built-in chin flap eliminates the need for chin strap
Less claustrophobic design improves patient comfort and eliminates nasal bridge pressure sores
Reduces waste by identifying proper size before placement
Three sizes of pillows included to fit all patients nostrils
Easy to adjust and quick to fit headgear
100% latex free
Single patient use
You are unable to select more than your available quota at this time. Please contact your administrator for assistance.
Added to Your Shopping Cart
Are you sure you want to clear this supply list?